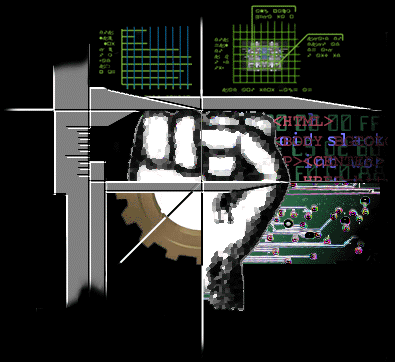 ulTRAX'S ARCHIVE

WTV URL INDEX


NOTE: Page design and layout © ulTRAX@webtv.net. This section is under construction!


NOTE: WebTV uses a propriatary system of URLs. WTV maintains a system of about 45 IP services such as wtv-home:/filename. When we log on or reconnect we are given an IP list which assigns an actual IP and port to the service.
Not all URLs listed here are still active. Some only worked with certain boxes. Note that some of these codes can damage your box.
FILE://DISK URLs
FILE://DISK URLs
FILE://DISK URLs
FILE://DISK URLs
FILE://DISK URLs (new to 2.5) new: 10-31
FILE://ROM/IMAGES 1 new: 10-4
FILE://ROM/IMAGES 2 & MISC. new: 10-4
FILE://ROM/ PAGES (includes TV, internal & debug) 2 updated: 10-22
FILE://ROM/SOUNDS new: 10-7
FILE://ROM/TVIMAGES/ Plus & DP images new: 10-25
FILE://ROMCACHE
CACHE COMMANDS
CLIENT COMMANDS
CODES: S&M, HTML
POWER-OFF & &CODES
WTV-1800
WTV-AROUNDTOWN
WTV-AUTHOR
WTV-CENTER
WTV-CHAT
WTV-CONTENT
WTV-COOKIE
WTV-CUSTOMSCRIPT
WTV-DISK
WTV-EPGUIDE
WTV-EXPLORE
WTV-EXPLORE2 IMAGES
WTV-EXPLORE2 URLs
WTV-FAVORITE
WTV-FLASHROM
WTV-FORUM
WTV-GUIDE
WTV-HEAD-WAITER
WTV-HOME
WTV-INTRO
WTV-LOG
WTV-MAIL
WTV-MUSIC
WTV-NEWS
WTV-ONAIR
WTV-NOTICES
WTV-PARTNER
WTV-REGISTER
WTV SETUP: accounts
WTV SETUP: music
WTV-SMARTCARD
WTV-SPOT
WTV-STAR
WTV-TRICKS updated: 10-17
WTV-TUTORIAL
WTV-VIDEO



---
---